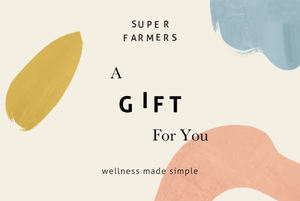 Shopping for someone picky and not sure what to gift them? 
Let them pick out their own! 
Our gift cards are sent digitally to recipients by email and contain a unique code with instructions to redeem the purchased value at checkout. 

For an additional $1.50, we'll mail them a physical gift card! 

IMPORTANT:
-include recipient's name and email in shipping page
-if sending a physical card, please key in recipient's address in shipping page
-if no physical card is needed, please click on 'same as billing address' when shipping details are asked
-to leave a message, please type your message (up to 25 words) in the "add a note to your order" box before clicking on "check out"